27th February 2016 L&CPU Annual PDI competition
Today has seen the L&CPU annual PDI competition take palce.
Amazingly, Alsager CC came in Third with 288 points, Wigan 10 2nd with 311 points and Chorley 10 1st with 323 points. This is a major competition and usually attracts over 100 clubs from Lancashire and Cheshire. This truly is a mile stone in the clubs history.
I will send the individual scores once the are available. Well done to all entrants (I have relisted them below). A particular mention to the new members who had images entered and helped to our record placement.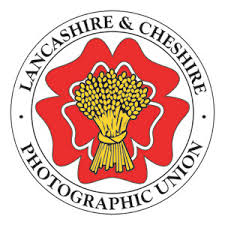 Colour Section

No Game for old men – Jason
10
River to Rio – Mark
10
Return of Perry Mason – Geoff
12
Tension in the threesome – Geoff
14
Get off my land – Darrell
12
Intensity – Darrell
13
Fly past – Jason
12
Removal Men – Andrew
12
Mono Section

Air Heads – Andrew
14
Moment of discovery – Iain
13
Lone Sheep Roaches – Jon
12
Innocence in admiration – Darrell
13
Woodland Patrol – Darrell
13
First Kiss – Sandra
12
Gannet Down Feathers – Sally
12
The Rope Maker – Geoff
13
Nature Section

Watching – Jason
11
Grebe Splash – Simon
10
Juvenile Robin in the rain – Darrell
13
Common Spotted Orchid – Jason
11
Harvest Mouse – Darrell
11
Goldfinch Perfection – Geoff
11
Male common Blue Butterfly – Muriel
11
Gannet Bempton Cliffs – Sandra
13